Singles Bar: The Hubbards, Legion of Swine/Noah Brown, The Red and The White and The Blue, Runaround Kids/We Are Losers and The Superlatives
Posted by
vibrations
on 14-12-12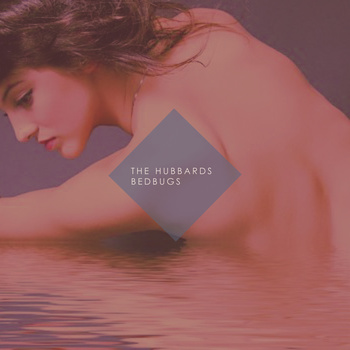 The Hubbards – Bedbugs (Self release)
Propelled from the start by a driving, and pretty glorious bass line, 'Bedbugs' proceeds to take the listener on a whistle-stop tour across a decade of 'Indie'. Post 2000 indie rock is, however, a very well worn track. Consequently, as loud, lively and likeable as 'Bedbugs' may be, it struggles to step out from the large shadows cast by the multitude of indie bands that have gone before.
Alex Wignall
Available to buy from http://thehubbards.bandcamp.com/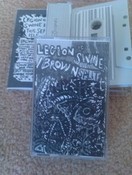 Legion of Swine/Noah Brown – Split Cassette (Legion of Swine)
The Legion of Swine (Dave Proctor of Swinefest fame) side is the better of the two. It starts with a fuzzed wobble of noise (made, I think, by rubbing a microphone), then adds a variety of textures to it. Undecipherable looping voices, like radio static, jump in and out. Treated sounds that could be circular saws or children's toys (but are doubtless neither) whirr. Nothing is soft or gentle or friendly. And at over twelve minutes, its Pan Sonic tendencies have time to develop and mature. It dies with a diminishing sigh. Wonderful.
The Brown (Noah Brown of Normal Man) side fails to compete. In the same amount of time it crams in six tracks and their enforced shortness makes them sound like ideas rather than something finished. Once again, the sounds are treated so that the basic wave form is distorted and harshened – there appears to be a single idea of sound. Occasionally other forms are included, a selection of beats here, a pulsation there. And they get better, more interesting, as the tape progresses – the last track, 'weep and wail', is the best. I just wish he'd developed it further, longer.
Cactus
More info at http://legionofswine.blogspot.co.uk/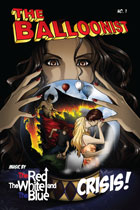 The Red The White and The Blue – Crisis (single/comic book – Catapult Records)
The Red The White and The Blue is the brainchild of guitarist Paul Cronin and this single is part of a multimedia project - ten singles with accompanying comic books will be released monthly and together comprise the band's debut album and graphic novel called 'The Balloonist'. There are some well known figures from the world of '90s indie involved in the venture: Taka Hirose from Feeder plays bass with Ash's drummer Rick McMurray and Suede's producer Ed Buller also involved.
While the whole single/comic idea is quite interesting and the relationship between the two has obviously been given a bit of thought, it's hard to ignore the fact that 'Crisis' is a very ordinary and somewhat dated rock song. It may appeal to those people who still feel some kind of nostalgia for the heavier end of Britpop but it did nothing for me. The comic was alright though.
Matt Brown
More info at www.TheRedTheWhiteandTheBlue.com

Runaround Kids/We Are Losers - Split EP (Philophobia)
A strong set of songs from each of the bands, but immediately noticeable is how much louder the Runaround Kids tracks are – there's a very tangible drop in level from 2nd half onwards. That said, the raucous pop punk grit of the Kids compliments We Are Losers' poppier vibe nicely.
That each band also covers one track of the others' is a nice touch – both bands carry the tunes well and WAL's acoustic rendition of 'Can't Lose Lover' is excellent regardless of what you think of whistling a lead line. 'The Narcissist', strangely, appears to clean up the original track but Runaround Kids do it more than sufficient justice.
Tim Hearson
More info at www.philophobiamusic.co.uk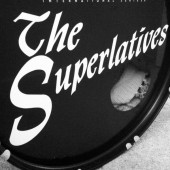 The Superlatives – The Superlatives (Self release)
If an EP was commissioned, with the purpose of providing a soundtrack for a common scene involving gritty northern brawls, post-Thatcherism distaste and a fair amount of boozy bravado, the latest offering from The Superlatives would be quite fitting.
If you have the time, as I had, try and acquire The Superlatives and upload it to your iPod. Now, if you will, turn it up and walk through some dark city streets on a weekend and watch the people spilling out of the bars, kicking up fuss and hurling on corners. See how well the E.P accompanies the sights. Then the music has a purpose, a backdrop for late night frivolity. It's not genius, it's not new, but it's real life.
Benjamin Maney
More info at http://www.myspace.com/thesuperlativesofficial