Singles Bar: Juno, ALASKA, Alvin Purple, Cold Summer and Little Victories
Posted by
vibrations
on 29-06-12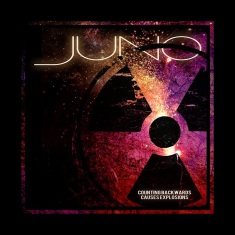 Juno - Counting Backwards Causes Explosions (Self release)
Back with a new line-up and this new EP, Juno are set to reclaim their status as one of the most popular punk bands on the Leeds circuit.
'Take Me Home' is on the heavier side of pop-punk. Rife with powerful Offspring style guitars and a dark story to the track, the bands influences stand out like a sore thumb. The almost metal drum parts add an unusual element to the song, very different to the bands previous releases.
The lightest and most anthemic on the EP, 'The Progress' is just so 90s. The bands Green Day influences come through in the guitars, and the catchy, easy to sing along with chorus makes it perfect for live shows. Harmonious vocals make the chorus moving, and more epic guitar riffs create the perfect basis for 'The Vision''s gruff, Dexter Holland style vocals to grab you and take you back to the days when it was acceptable for punk boys to wear eyeliner and nail polish.
Frankii Torok
More info at http://www.facebook.com/junoleeds/info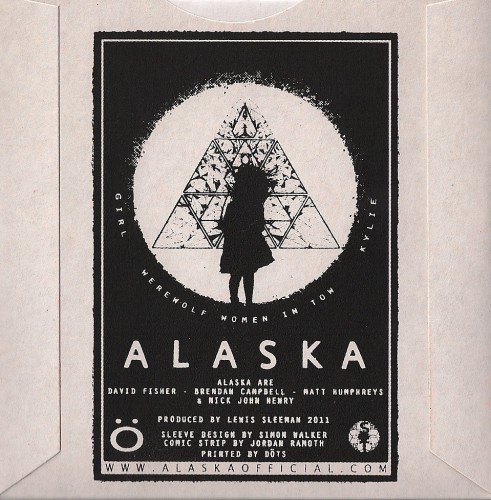 ALASKA – Girl (Self release)
As far as debut EP's go, ALASKA's self titled release isn't going to change the world but first track aside, it's quite fun.
The aforementioned opening track 'Girl' boasts a faux 60's garage vibe but lacks direction. It cries for a huge chorus, but fades away. The less said about it the better, as the EP does pick up from there.
Skip the end of 'Girl' as I did, and you'll be surprised by two tracks that deliver a whole lot more. Stylish and well-crafted but still, sadly, nothing out of the ordinary. Almost as though they're still trying to decide on a niche to occupy. When their alt/indie-pop angle has much more energy, delivering the pleasantly flowing song 'Werewolf Women in Tow', it's obvious where their attentions should be focused.
Benjamin Maney
More info at http://www.alaskaofficial.com/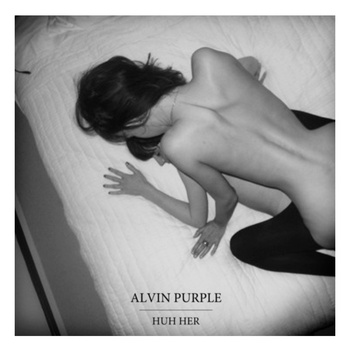 Alvin Purple – Huh Her/Please Please (EmuBands)
Opening with the vocal arriving from the early '70s soul/funk scene and a bassline reminiscent of the Teardrop Explodes, 'Huh Her' gives your hips a wiggle. Drums, wobbly keys and occasional guitar fill out this short song (including a wonderful Belew-esque skittering guitar solo). 'Please Please' is more of the same, adding a Tubeway Army synth line and a middle eight of real class, but it outstays its welcome in the end.
Cactus
Available free from http://alvinpurple.bandcamp.com/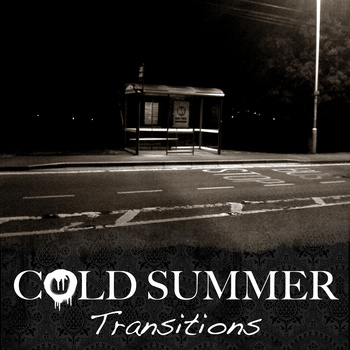 Cold Summer – Transitions EP (Self release)
'Waiting' opens with a greasy riff straight from the Sabbath songbook, which can only be a good thing. While the band keep things heavy the vocals don't cut through enough, and the front man improves when he decides to sing rather than scream.
'Mistakes' is a thrashing chug which gives way to a freaky off-tempo change at the chorus that made me think my computer was broken. Top stuff.
The band turn off their amps for great acoustic versions of both tracks. 'Waiting' is turned into a plaintive guitar and piano ballad, whist 'Mistakes' becomes a finger-picked folk lament.
James Archer
Available as name your price from http://coldsummer.bandcamp.com/album/transitions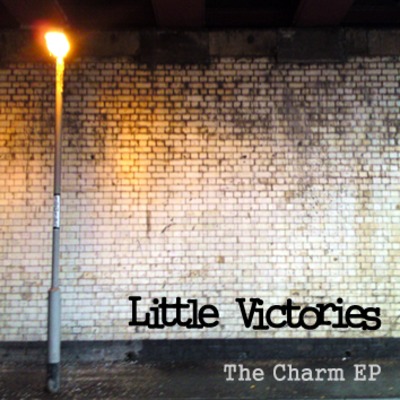 Little Victories – The Charm EP (Self release)
Little Victories' debut release falls happily in amongst the rabble of other northern, indie four-piece ensembles that, frankly, all sound a little similar. It seems Britpop has a lot to answer for when it comes to new musical advancements.
The chorus of opening track 'Staring at the Ground 'however, has the nicest vocal progression on the whole EP. Simple, yet undeniably effective, dancing brazenly over the angular rhythm section and creating something quite effective.
'You're So Nice' channels something a little different, displaying something a little more edgy. Vocals full of old fashioned punk that actually meant something and possessed a melody. Ignoring a couple of standard 'boy-meets-girl-song' rules, it plays out like a thought process rather than a directed statement. Weighing up options instead of declaring adoration. Worth a listen at.
Benjamin Maney
Streaming at http://soundcloud.com/littlevictoriesonline/sets