Wednesday Club – So Claw/Sour Crow (Cath 'n' Dad's Records)
Posted by
vibrations
on 06-04-12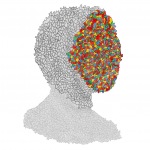 This double album is the fourth and certainly the most ambitious long player from this Leeds based trio. This time, they've also bought the cavalry with them in the form of 8 additional musicians. Messrs Perry, Broady and Miller are really trying to push the boat out here as So Claw and Sour Crow each contain 10 short, sharp nuggets combining bright power pop, deranged post rock, kitchen sink indie and wistful folksiness, mostly to notable effect.
However, 'Wet' opens the first half a little inauspiciously, if the truth be told, perhaps a little over serious, probably too much jangly guitar and not quite enough urgency leaving you trying to work out what's missing. You needn't worry though, as the much better 'Fire Escape', 'Japanese Capillaries', and 'Rat Facts' follow in quick succession, all strangely alluring, a little unhinged and with tongue planted firmly in cheek.
Sour Crowcontinues the eccentricities with 'She Eats Brains' and there's a more up tempo feel to the inward ten songs, most markedly on 'Plank', where our trio exclaim in the closing bars 'We're about as punk as a plank of wood!'. You get plenty more erudite lyrics throughout and with timely smatterings of retro keyboard, fuzzy guitar, and brass to keep you interested, you begin to picture a Tom Sharpe novel in a double album - very English, drawing on many influences, but nevertheless managing to sound unique. A real grower.
Mike Price