Beatherder Review
Posted by
vibrations
on 01-08-14
Not a game of cricket was played, not a whippet was seen, only a minimal number of flat caps were worn and ok, we'd be lying if we said that a fair amount of warm beer wasn't drunk, but what are you going to do? It's a festival after all. There may have been a lack of traditional Yorkshire trappings, however you can be damn sure at Beatherder that you're in God's own country. The open, welcoming, inclusive vibe, the beautiful surroundings and the good humour with which all is conducted make this event the best the north has to offer.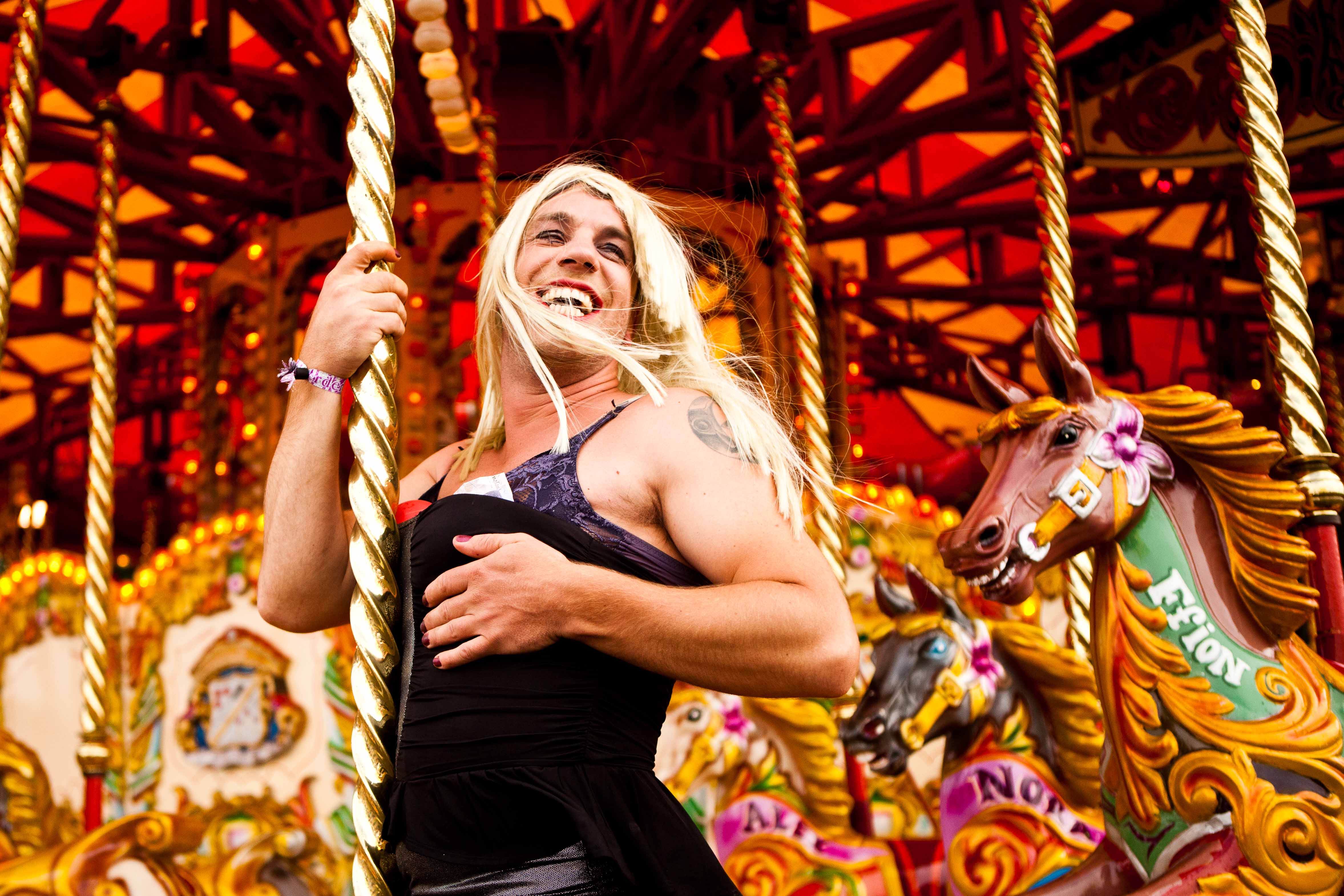 Before we get into this properly, it's worth pointing out that this review will differ from most, as there will be no talk of big names. Yes they were there and they were top quality; Boney M smashed it, perennials the Dub Pistols smashed it and genius, feel good headliners the Happy Mondays smashed it. With Beatherder though, there is so much more to the story. Unlike many corporate pretenders to the title of 'festival' (yes V, we're talking to you), the love and passion that goes in to creating an immersive environment means that it's the micro venues, underground, independent artists and a small army of nutters, that give this weekend its wash of true colour. So here it is, the Vibrations Magazine pick of the best.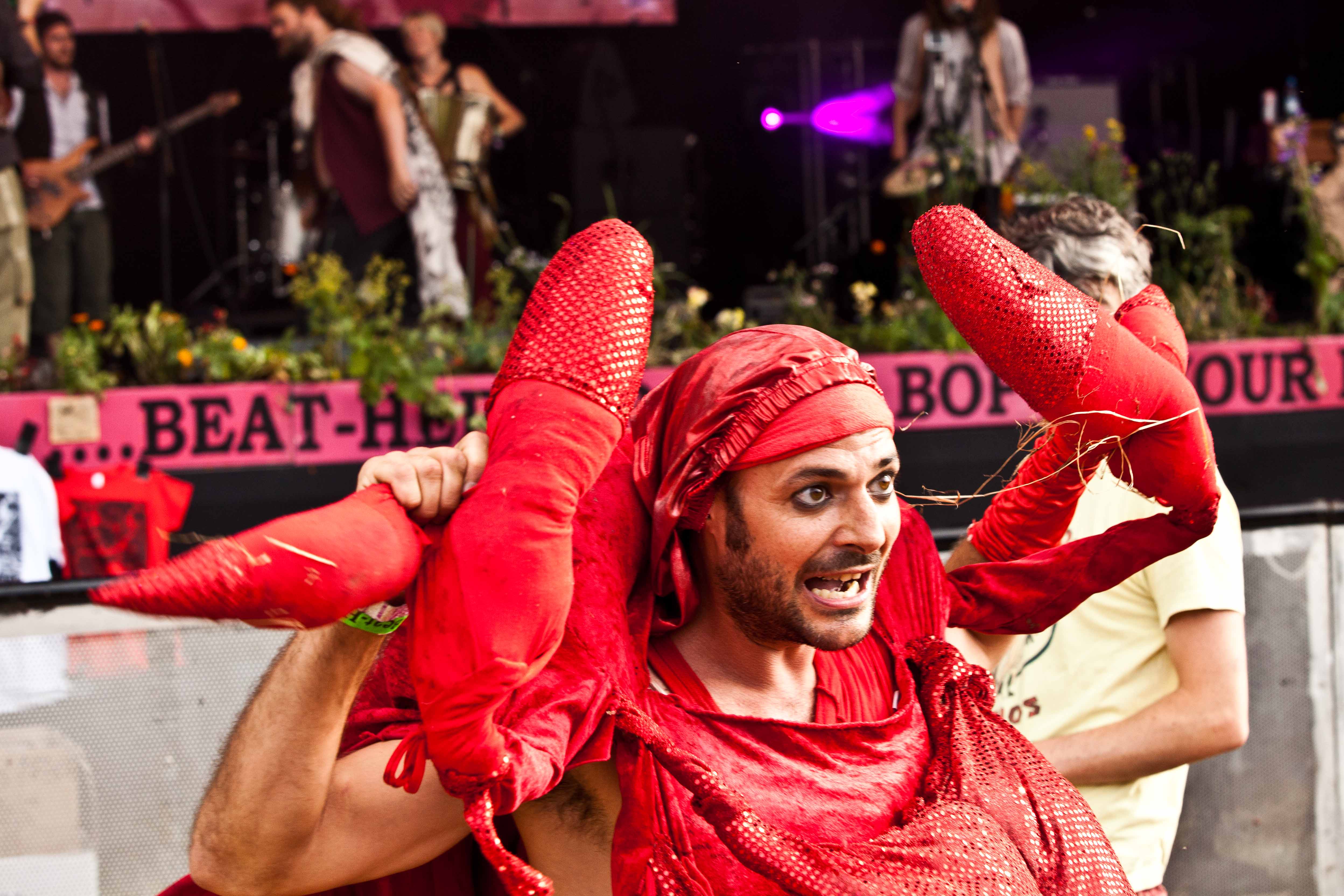 Have you ever seen a man dressed in a red, sequined crab costume dive from a stage mid-set, accost members of the crowd at random, engage in a wrestling match with a guy, who for all the world, looks like Thor (not the shitty movie rendering) and then instigate a giant tug of war that is won with the aid of a mobility scooter? No, didn't think so. This kind of beautiful insanity only goes down at Seas Of Mirth gigs. All the pirates, all the tunes, all the fun. This band is surely the finest festival opening act of all time.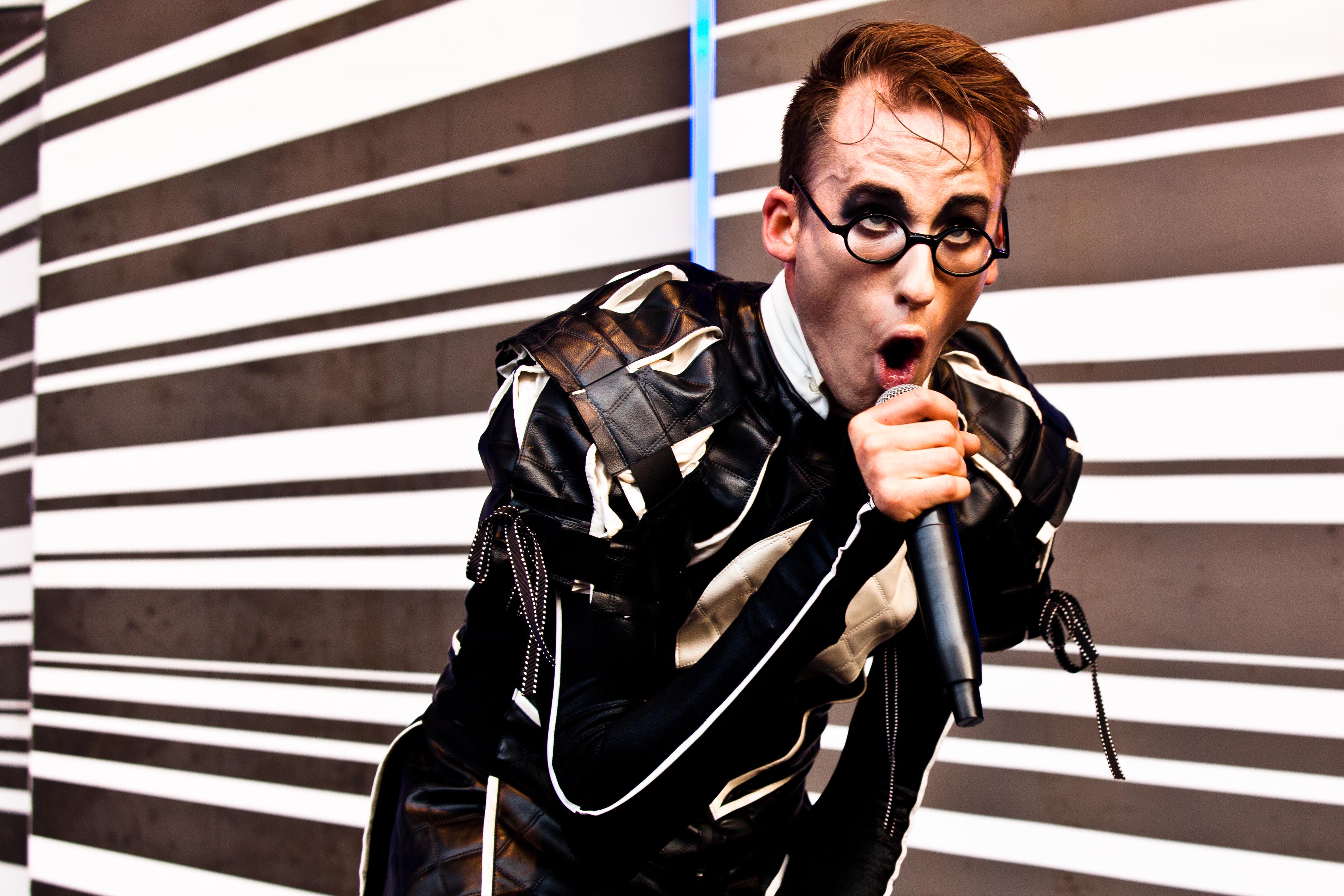 Introducing themselves with the line "… and we're here to be relentlessly upbeat!" should have been the death knell of The Correspondents, especially as at first glance, this two piece outfit fails to fill the stage and 'Mr. Bruce' the vocalist appears not unlike a computer programmer who's been kicked through the sci-fi section of a budget costume rental shop. What they actually produced though was staggeringly good. With DJ Chucks spinning a genre bending range, from electro and hip-hop to jazz, each song hurtles along buoyed by a born frontman, with a great voice and quite frankly, unparalleled dance moves. The crowd size at the main stage grew exponentially during their set and if you can judge a performance on the amount of grinning faces in the field, these guys won. They won a lot.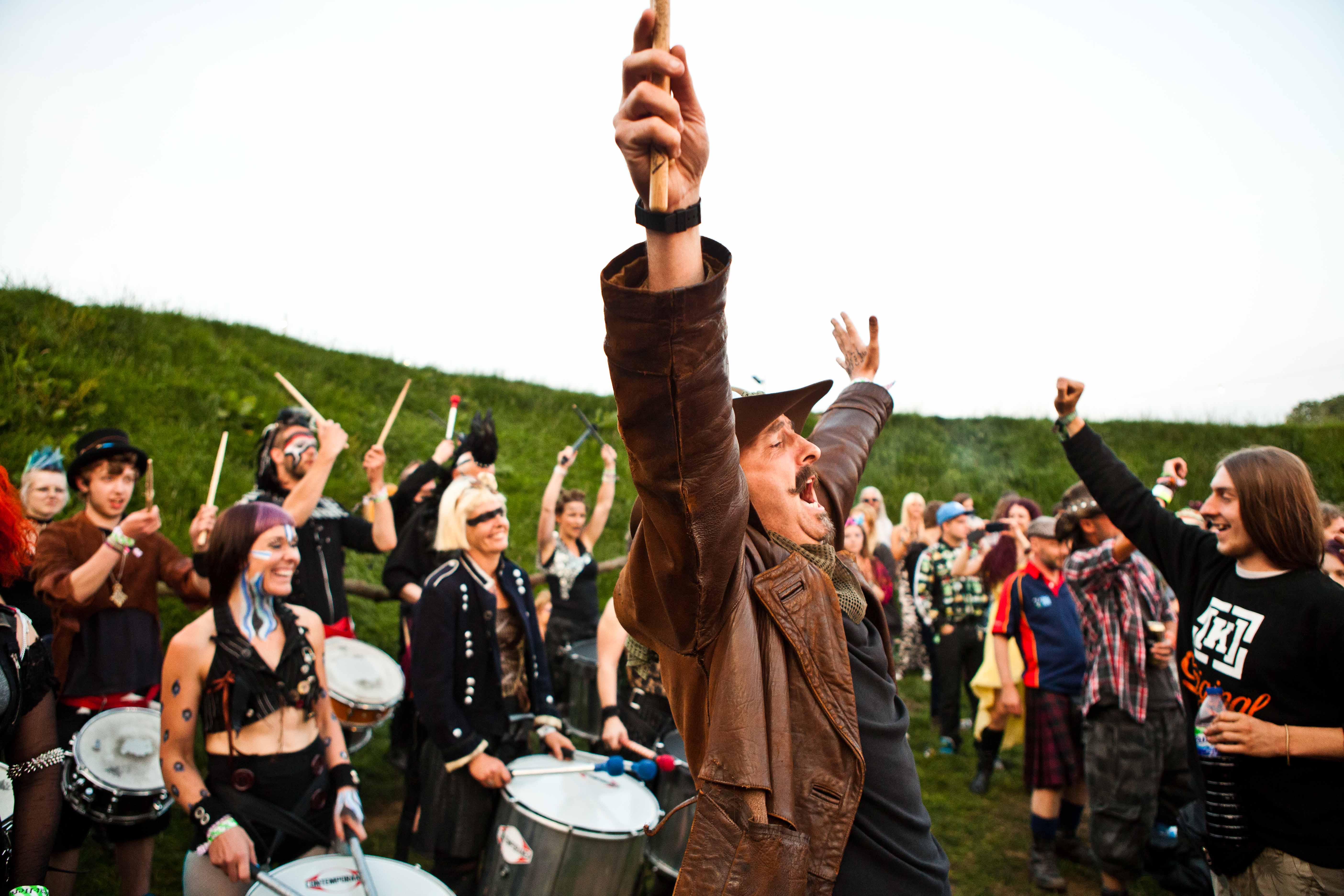 One of the fantastic aspects of Beatherder is that the team refuses to rest on its laurels, and they could, quite easily. Each year brings a change, keeping things fresh. This time around was no different, with the unveiling of 'The Circle', a Neolithic-style ring of standing stones, supporting an earthen embankment. With entrances supporting rock lintels in excess of thirty tons, this thing wouldn't look out of place on a Wiltshire plain. Then they stuck a big fat rig in it and it's glorious! A parade of quality artists graced this arena, with A-Skills' set a particular highlight; the most interesting though, was Drum Machine. A samba band of sorts, numbering at least twenty, all dressed up like Mad Max extras and knocking out flawlessly timed beats, they apparated at the back of The Circle and proceeded to wow the unexpecting audience. What did you do on Saturday afternoon? Well, I watched a post-apocalyptic marching band kick the shit out of a massive henge. Awesome.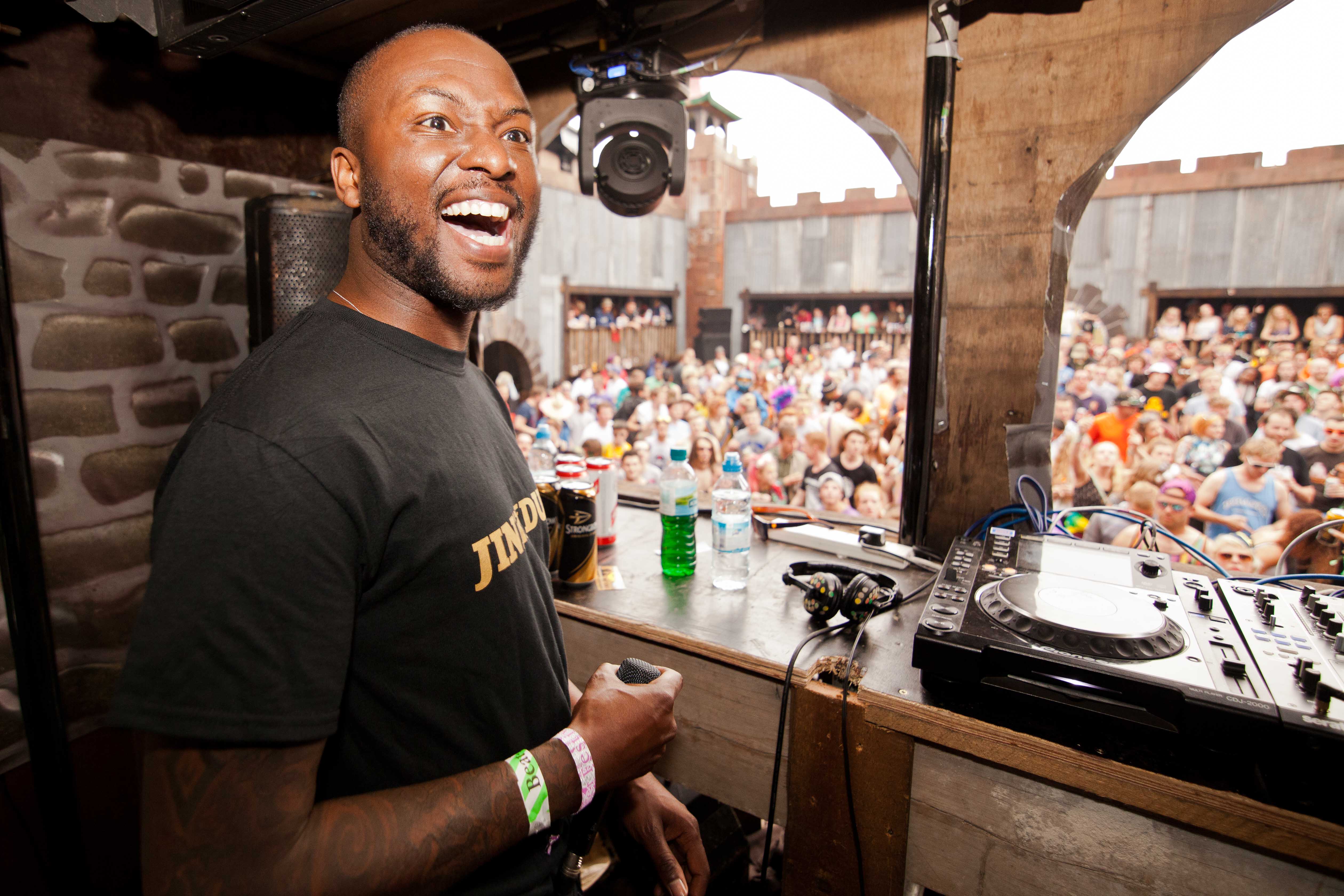 Jinx In Dub came heavily armed to take on the mighty Fortress, with a bag full of jungle and long time collaborator MC Parly B. With a full Saturday evening crowd, this is surely one of the most impressive elements of the site; ramparts reaching skyward and dancefloor churning. Consummate professionals, Jinx and Parly gave the crowd exactly what they needed, huge tunes, great vocals and a commanding presence. Even the rain failed to shrink the numbers. Grinning and throwing t-shirts from the booth to friends and fans alike, it's always great to see the artists having as much fun as the audience; honestly, they'd have your Nan skanking out.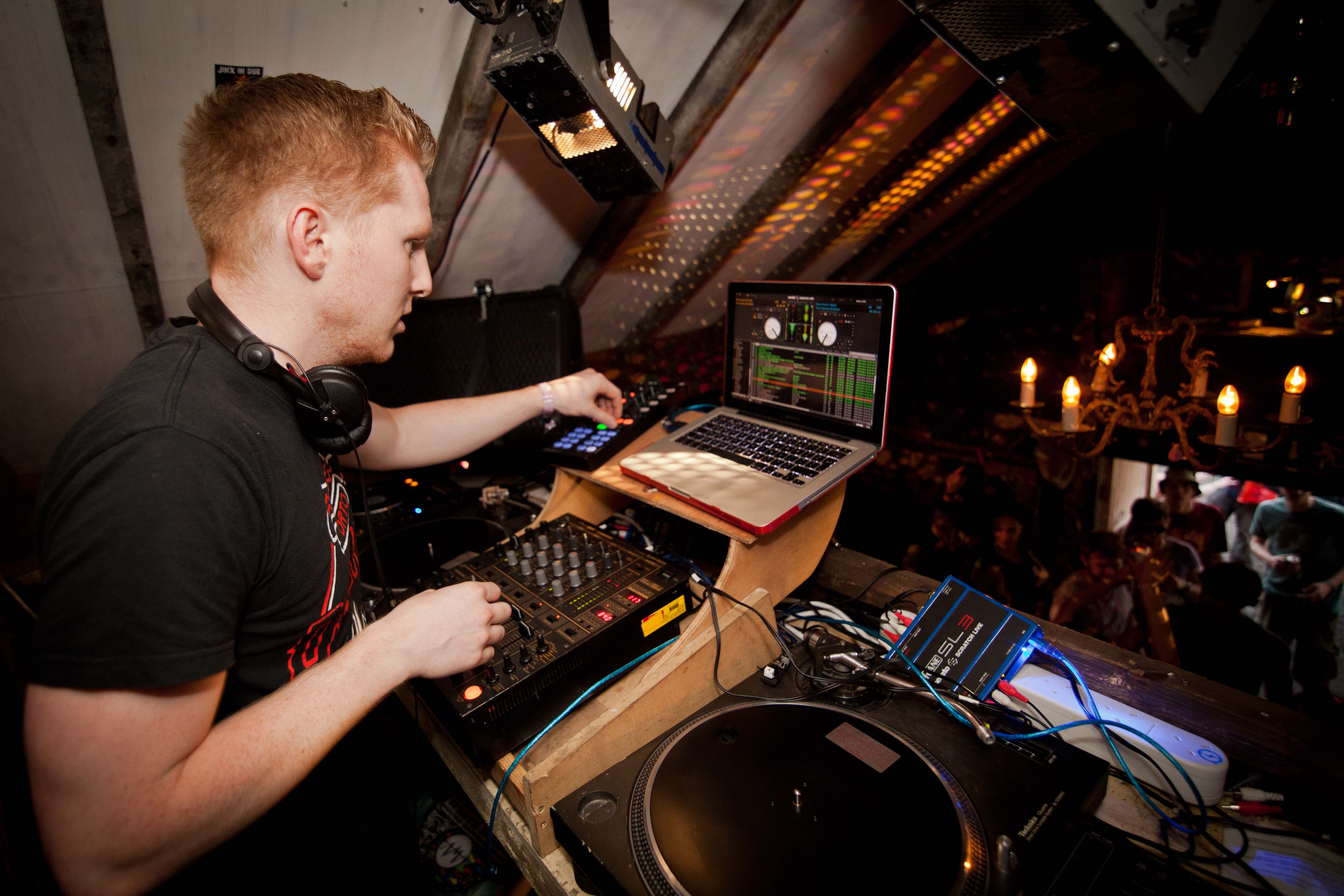 Ocelus is a DJ whose name was not on the line-up, playing in a micro-venue… he pretty much embodies the phrase 'hidden gem'. Propaganda resident and the musical director for Happy Slap Boutique, Ocelus has had plenty of practice playing to a wide range of crowds and seems to have an almost preternatural ability to hit the nail on the head, every bloody time. His Sunday evening set at The Hotel California was everything it needed to be. Floor filling tracks and expertly crafted mash-ups of his own creation, all held together by technical skill and an acute awareness of the crowd's mood. Judging by the number of people who wandered into the place during his set and stayed, he got it all right again.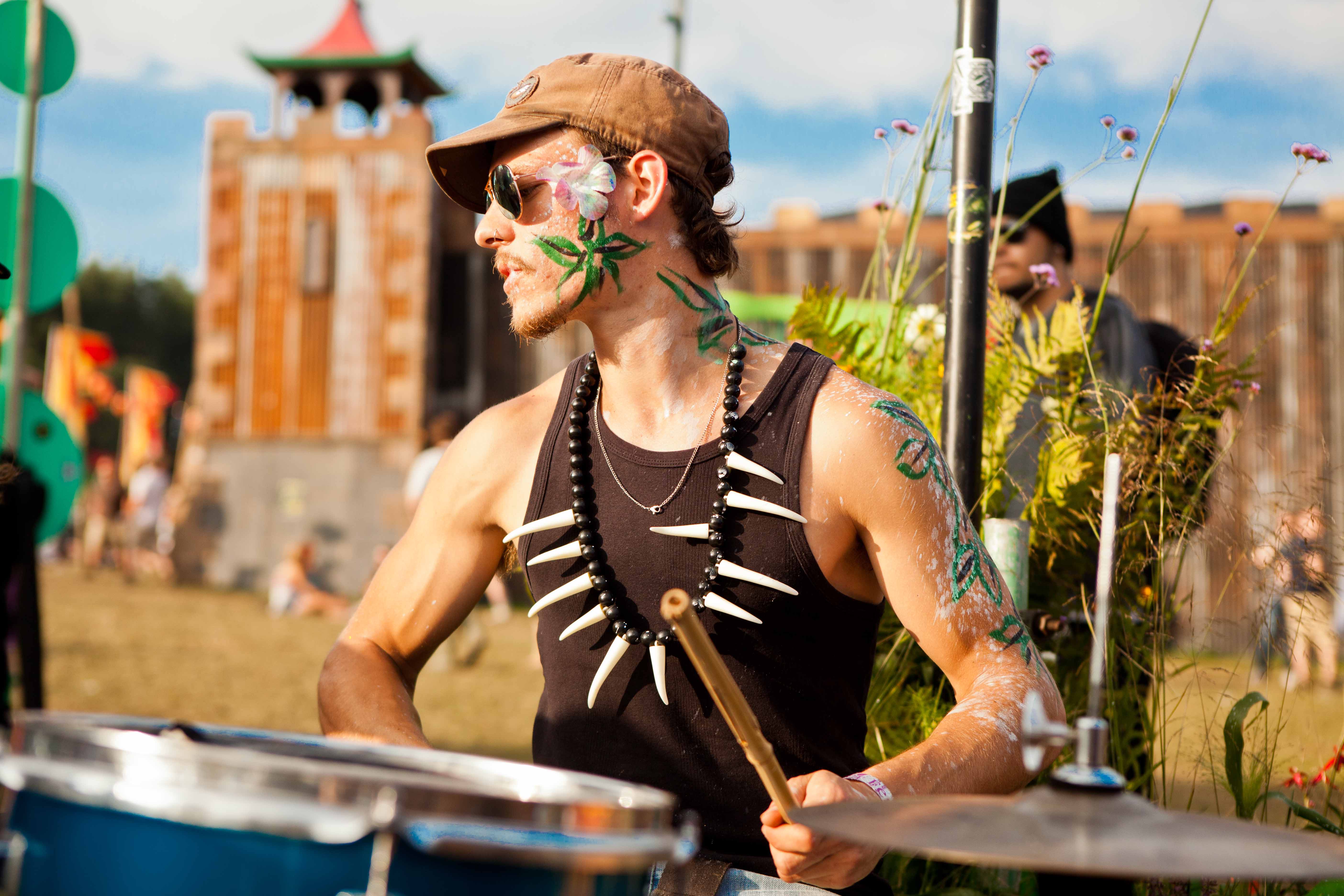 The Stumblefunk arena is the undisputed home of the Manchester contingent, with delicious food courtesy of Boote-Eek, the van run by the founders of the Future League (look 'em up), a daytime kids area, live art and savage sound reinforcement from legendary party starters GSS Pro Audio. Hidden away at the far end of the site, not only did the space provide a respite from the hectic, but also some top talent. La La & The Boo Ya were the perfect way to close on the Sunday night, with their gorgeous take on Jungle, but they'd be far too easy to talk about and they already know we love them!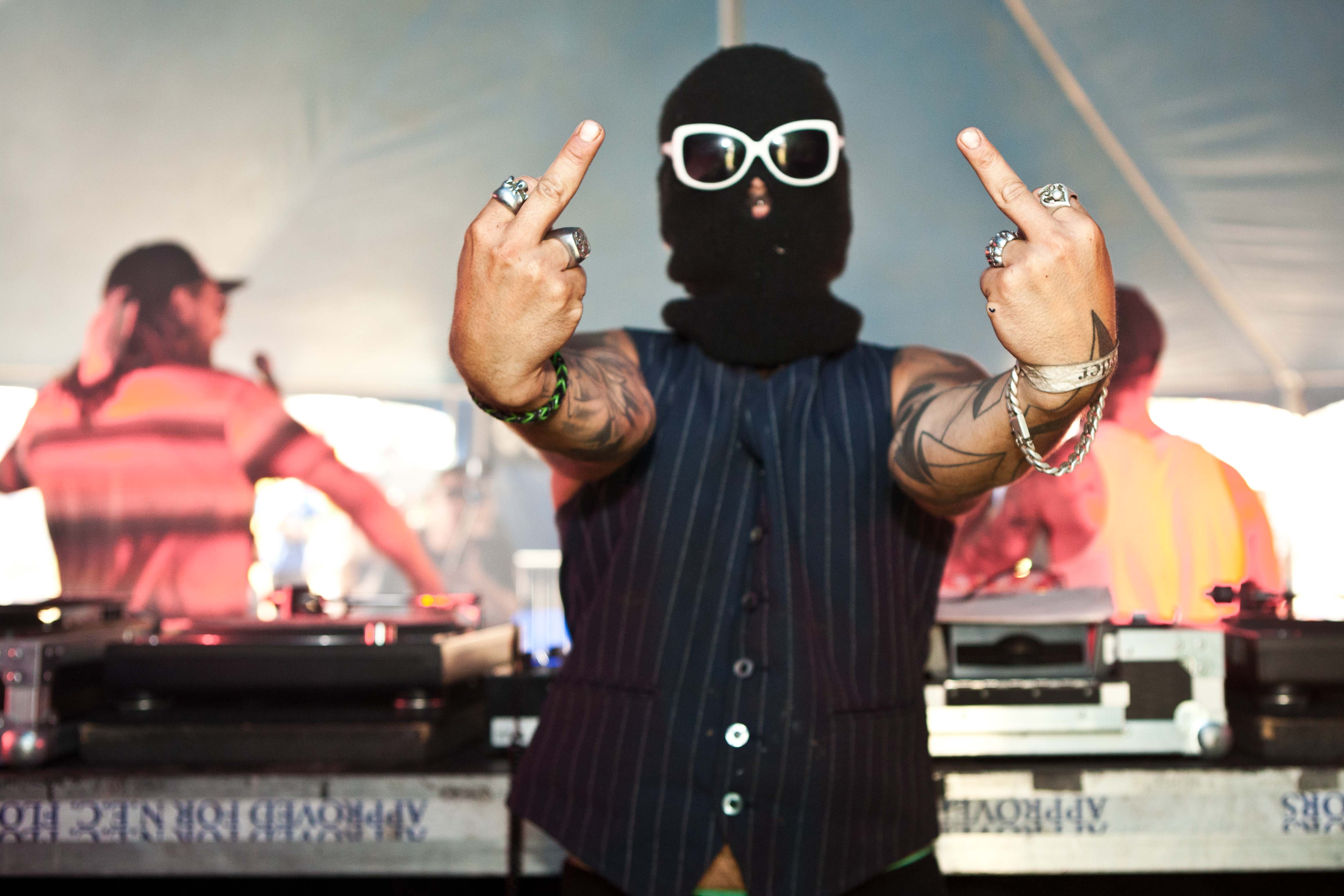 Digital Nicotine however, who I'm almost convinced you'll never have heard of, spent a couple of hours on Sunday afternoon, well, weirding people the fuck out, to be honest. The DJ was dressed in shades, a balaclava and sparkly, white Michael Jackson gloves, one of them kept on busting out circus tricks, including backflips, their tunes are dirty, glitchy beats with spoken word bars overlaid and one song, a warning against the overzealous use of a certain veterinary tranquiliser, contains the chorus "Hoverboards, hoverboards, hoverboards! Hoverboards, hoverboards, hoverboards! Hoverboards, hoverboards, hoverboards! Oh, jokes! Ketamine pancake!" If you have no desire to witness this then you need your head looking at.
Go to Beatherder next year. That is all.
Words & Images: Benjamin Paul